Welcome.
EUROPEAN UNION AND ITS NEIGHBOURHOOD.
NETWORK FOR ENHANCING EU'S ACTORNESS IN
THE EASTERN BORDERLANDS
ENACTED network
ENACTED associates research, teaching, debate and
dissemination activities in the area of European
Studies, in the framework of a network of 12
partners from 6 countries.
In order to boost the EU's value-based logic in the
region, the project seeks to promote the concept of
an "open academic network" in the eastern
borderlands by integrating academic partners from
countries located on both sides of the EU's eastern
borders: 1. universities which produce and foster
knowledge about the EU; 2. NGOs that are closely
interested in EU-related matters and which are able
in partnership with the universities to generate
synergies between the academia and the civil
society for disseminating knowledge in the area of
European Studies.


© Centre for European Studies - Alexandru
Ioan Cuza University of Iași
Teaching activities
The teaching activities include 4 activities addressed
to 4 target groups, aimed at developing specific
competences and skills, but associated to the
thematic field of the project. [read more…]
Research activities
The projects seeks to obtain new research results
and novel methodological instruments regarding
the EU's actorness in the region which could be
employed in future studies [read more…]
Events
Within the ENACTED project there will be organized
international forumus, conferences, summer
schools, joint round tables, student contest, EU
Neighbours day [read more…]

ENACTED news.
EU funding for cross-border co-
operation
(online course) -
REGISTRATION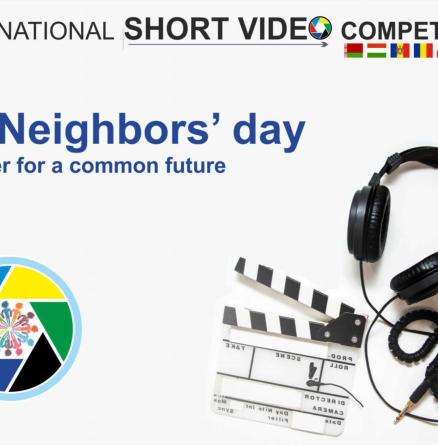 Upcomming events.
EURINT 2020 EU
and its
neighbourhood:
enhancing EU
actorness in the
eastern borderlands
The May 2020 conference which will be organised
in Iasi will be the main closing event of our
project and will be organised as part of the
EURINT conference series. The conference will
have a strong academic interdisciplinary
character by looking at some of the main
research directions studied since the beginning of
our project: the assessment of the
neighbourhood instruments in the region, CBC,
ENI, ENP & EaP frameworks, etc. As such, the
conference will, first, seek to bring additional
insights into the way the EU policies are being
framed and adapted in order to hamper the
imbalances at the level of the borderlands. [read
more]
International
Forums
"University in
society" (2021,
Minsk,Belarus)
The International Forums are specifically
designed to bring together particularly the
societal actors in the border regions who are
interested in issues related to the Eastern border
of the EU.